Live Your Life,
Pain Free
At Four Gates Acupuncture based in Portland, Maine we offer acupuncture and 100% natural herbal medicine for the relief of chronic pain, migraines, and hormonal imbalances. We help people have less pain, more peace of mind, and a better life.
EXPLORE
We experience the world through our bodies.
If you're like most people who seek out acupuncture, you've likely already tried various therapies, multiple providers and medications. If you haven't found the relief you're looking for, don't give up. Our Acupuncture Practice is located in Portland, ME.
Chronic Pain? Failed surgeries? Riding a hormonal roller coaster? What message is your body sending you? Acupuncture is often the LAST RESORT with the BEST RESULT for many chronic conditions. Want to see if acupuncture can help you? It all starts with taking that first step and booking a consultation.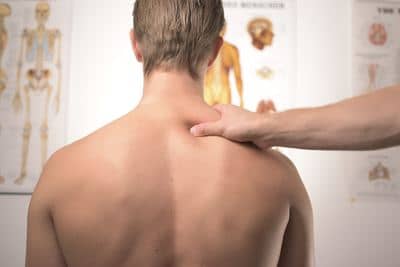 ACUPUNCTURE
Acupuncture is a time-tested, holistic medicine that can help to decrease pain and restore function. It is also shown to improve digestion and sleep disorders, quell anxiety and depression, balance reproductive and hormone function and eliminate headaches – even if the problem has been going on for some time. It is entirely possible to feel at harmony in your body again. 
HERBAL MEDICINE
Natural medicine looks for causes and how to correct them. Herbal medicine has been practiced effectively and safely for thousands of years. When appropriate, we will prescribe time-tested herbal formulations to speed healing and restore balance to the body. 
ATP RESONANCE BIOTHERAPY™
ATP Resonance BioTherapy™ is a technique for treating pain that uses low-level electrical current. The current is delivered to certain parts of the body in an attempt to relieve the pain. Frequencies have a direct effect on our bodies and can almost instantaneously change the chemistry. For example, there are frequencies clinically proven to reduce inflammation and others that improve circulation. It's like writing a computer program for our bodies to heal. There are hundreds of frequencies that we use to reduce inflammation and pain.  
DRY NEEDLING
Dry needling is a technique used to treat trigger point pain and myofascial pain. Trigger points are found within taut bands of muscle and are often located in areas far from the location of the pain that causes a patient to seek treatment. Other terms commonly used to describe dry needling include acupuncture, trigger point needling, and intramuscular manual therapy. We have extensive training in both Dry Needling and Orthopedic Acupuncture.
Alicia Rosselle, MAcOM, LAc
7 Years Clinical Experience
Specialized training in Chronic Pain, Injury Recovery, Gynecological & Neurological Conditions
Advanced post-graduate training at Nanjing University, Nanjing, China in Injury Recovery & Gynecological Conditions
I've been there.
You may be unsure what acupuncture can do for you or how it works; you may be thinking "Needles? No Thanks!"
Years ago, before I became an acupuncturist, I injured my back. I could barely walk. I was in severe pain, couldn't sleep and was becoming worried. It was affecting every area of my life. My usual interventions weren't working and I continued in pain for weeks not knowing what to do. A friend recommended acupuncture. Initially, I said "no way!" I was apprehensive and skeptical - not to mention squemish and frequent fainter with blood draws and shots.  So, I did what we all do, I put it off and endured the suffering!
Then acupuncture changed my life...
After my acupuncture treatment, I got off the table and felt a tremendous relief from my pain. It blew my mind. I couldn't comprehend how tiny needles could make my body respond so effectively. I was transformed, incredibly grateful and totally intrigued! This was a pivitol point in my life. I felt compelled to learn about acupuncture and immersed myself in studying acupuncture and herbal medicine. I then enrolled in the top-rated acupuncture school in the country (Oregon College of Oriental Medicine) and I never looked back! Now my joy and passion is to help others transform their lives. Acupuncture, herbal medicine and natural therapies help people live life to their fullest without debilitating, chronic pain.
FOUR GATES ACUPUNCTURE
How It Works
Book Your Consult
At this evaluation, the acupuncturist will analyze your case and give you an estimate of the number of treatments likely needed based on clinical experience and evidence based data. The number of treatments you will need vary based on your specific condition, the amount of time you've had it, etc.
Active Treatment
Acupuncture treatment is repeated 1-3 times a week until maximum improvement is seen. Then a maintenance regimen is often prescribed to prevent recurrence. Maintenance may be as liitle as 1-2 times per month.
See Results
Acupuncture can and often results in a complete absence of symptoms, even in severe pain conditions that have been present for years. You will likely also notice increased energy, better mood, restful sleep and more mental focus. Our patients regularly remark on how our knowledge, skills and therapies helped change their lives.  Will you be next?
Finally, Pain Relief.
"After a fall resulted in an injury deep in my buttock, I have suffered from piriformis pain for 2 years. I could not even walk around the grocery store without needing to rest multiple times! I tried PT and muscle relaxers, but the improvement never lasted more than a few days. Since my treatment with Alicia, I have been pain free. She is a joy to work with, I can't recommend her highly enough!"
- C.S.
Great place for acupuncture
"This is a great place for acupuncture and Chinese Medicine! Alicia is very professional and the office is beautiful and peaceful! Alicia has worked wonders for my allergies and hot flashes. She also has helped my neck and back. I have been going to Alicia for over a year and try to get in every other week. She is able to treat many ailments and I recommend her to all my friends!"
- A.W.
Non-Healing Wound, Finally Healed
"In 2017 I had surgery. The surgery was a success - except the surgical opening would not heal. After several months the doctors did a second surgery to repair the previous one. Again, months later, it still would not heal. Even my surgeon was stumped. I went down to specialists in Boston. They recommended a third surgery which I really didn't want to do. I decided to try acupuncture first, though after all I had been through, I wasn't that hopeful. I did consistent acupuncture for a month and took the herbs that Alicia prescribed and I healed!!! I really couldn't believe it. I told my surgeon about my experience and he was really impressed. At my last follow up with him, he told me has been referring patients with non-healing wounds to acupuncture now. I am a convert to acupuncture and will never stop. More people need to know about this!"
- K.R..
Neck Pain so much better
"I have a really stressful job sitting at a computer all day. My neck really bothers me a lot of the time and I get headaches. I had tried acupuncture once before but I didn't stick with it. My coworker was seeing Alicia for back pain and told me I had to go see her. From the first visit, I felt like I was in good hands. Alicia told me exactly what I needed to do to get a handle on my pain. Not only did we do acupuncture but she gave me stretches and techniques to do at home to help me heal faster. She really knows her stuff! She explained everything she was doing and I didn't have to guess at anything like I did with the previous acupuncturist.""
- B.C.
Migraine Relief
"Acupuncture with Alicia has become my favorite part of the week. I leave feeling refreshed both physically and mentally. She has helped with my migraines and sleep immensely and the only regret that I have is that I waited so long to try acupuncture!"
- A.B.
I broke up with my migrane!
"I have had migraines for years - my entire adulthood. I would get a migraine every cycle that lasted several days. I was missing work every month. Honestly, I thought it was just my 'normal'. A friend told me about Alicia and I thought I'd try acupunture since he had such good results for his shoulder pain. I've done acupuncture for the last 6 months and I'm happy to report that I haven't had a migraine my last 2 cycles!!!! Plus, my mood has been so much better - my husband says I can never stop acupuncture! LOL! It took some time to balance my hormones but I honestly can't believe how good I feel. If you have migraines you should see Alicia."
-M.K.
Acupuncture actually feels great!
"Was unsure about acupuncture but I actually feel and move better now and without being in so much pain! I look forward to every visit."
- M.M.
Shoulder pain: no longer stopping me
"I've been receiving acupuncture treatment from Alicia for several weeks now on my shoulder and the results have been amazing, my shoulder feels stronger than it has in years. I picked up my grandson yesterday with no pain! Alicia is also so great to work with. She is very intelligent and knowledgeable about treatments and has a very warm and inviting personality. Highly recommend!."
- K.T.
 Speedy Post-Surgery Healing
"Just got back from my 4 week post-op appointment. Just had to tell you the good news - doc said whatever you did really made a difference! He wanted to know what herbs and supplements you gave me. He said that I'm "way ahead of schedule"! Thank YOU!!!"
- F.A.
Fibromyalgia symptoms
"Your gentle touch and truly caring nature have been just what I needed to help me along my road to recovery."
- S.L.
I would not go to anyone else
"Alicia is truly amazing. She is so caring and kind. She's so easy to talk to and she makes me laugh. I would not go to anyone else."
- C.C.
I love going to acupuncture!
"Alicia is an amazing acupuncturist that takes the time to treat the root cause of your symptoms. She is very knowledgable, and genuinely cares for all of her patients. Every time I leave her clinic, I feel hopeful and rejuvenated."
- R.W.