Contact Info
222 Auburn St, Suite 103
Portland, ME 04103
207-615-2003
Office Hours
Monday: 2 – 6pm
Tuesday: 9am – 1pm
Wednesday: Closed
Thursday: 2-6pm
Friday: 9am-1pm
Sat & Sun: Closed
Let's Talk
Schedule A Consultation
Each person's case is unique – because of this, an Initial consultation with the acupuncturist is required. Alicia will meet with you and evaluate your specific needs to determine if you are a candidate for our services.  Then, if you are a good candidate for our clinic, she will formulate a treatment plan tailored specifically to you. Acupuncture is one of the offerings in our clinic. The majority of the time, her treatment plans draw from all of our services to give you the best comprehensive care and get you the results you desire in the most expeditious method. The first step is to schedule a consultation and meet Alicia.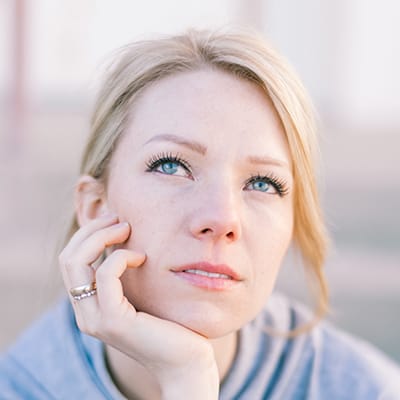 What we do
Frequently Asked Questions
Why is a consultation necessary?
We're all unique and have different needs and considerations when it comes to our health. Many people are unsure of how acupuncture can help them or if acupuncture can address the problem they are facing. At the consultation we review case, answer all questions, and then give you our best recommendation. We'll recommend the best-suited therapies for your condition, treatment frequency, expected results and cost. Not everyone is a good candidate for acupuncture; we will refer out if need be. After many years in practice, we have found that an initial consultation sets the stage for a more effective, more personalized healing journey that yields better results. Our patients have repeatedly told us that it was the initial consultation that confirmed they were in the right place at Four Gates. 
Is there anything I should know for my first acupuncture treatment?
Once you've had your initial consultation and are ready to jump in and begin your customized treatment plan, we'll schedule your first acupuncture treatment – often the same day as your consultation. For your first treatment, be sure to wear loose comfortable clothing and eat something at least one hour beforehand.  Your first appointment will last about 45 minutes to 1 hour. During the acupuncture treatment, the needles are retained for about 15-30 minutes. Most patients become deeply relxed or even fall asleep for a restorative power nap.

The benefits of acupuncture start immediately.  After your first treatment you could experience an excellent night of sleep, higher energy, more focus, less stress and a reduction in pain.
How does acupuncture work?
Acupuncture helps restore one's natural balance so organs and bodily systems can work together in harmony.  This sets the stage for the body to repair itself and maintain its own optimal health. From a Western medicine perspective, research has shown that acupuncture treatment triggers different physiological responses, such as:
Stimulating the immune system and increasing white blood cells, which defend the body against infection.

Regulating blood sugar metabolism, which helps the body use energy more efficiently.

Increasing blood circulation and producing beneficial changes in blood pressure; Decreasing cholesterol and triglycerides.

Increasing stomach peristaltic activity and regulating digestive fluids, thereby improving digestion.

Regulating and stimulating serotonin, a neurotransmitter that is directly related to sleep, appetite, and moods.

Increasing the availability of receptors in the brain that process and weaken pain signals.

Affecting both the brain's short- and long-term ability to reduce pain sensation.
What does acupuncture feel like?
Fear of needles is not uncommon and it's normal to be a little unsure at first!  Most of us have only experienced hypodermic needles through blood draws and injections – which are uncomfortable experiences.  The sensation you feel from an acupuncture needle is nothing like the feeling you get with a shot.  
Acupuncture needles are sterile and single use

Acupuncture needles are extremely fine – about the width of a human hair.

Most people report either not feeling the needles at all, or noticing them briefly as they are inserted.  Some points may have more sensation than others, a deep dull heavy sensation or a quick little pinch may be noticeable.
How often do I need to come in for treatment?
The number of treatments needed differs from person to person. For complex or long-standing conditions, one or two treatments a week for several months may be recommended. For acute problems, usually fewer visits are required, and for health maintenance, we recommend monthly tune ups. Acupuncture treatments build upon themselves, so the frequency and consistency of treatment is vital to the improvement of your condition.
Should I keep my visit even if I am sick?
Yes, acupuncture and Chinese herbal medicine are most effective in the initial stages of an acute condition. Colds, flus, stomach upsets, and headaches are some of the conditions that are best caught early before they get worse. Patients report immediate improvements in symptoms after an acupuncture treatment or beginning an herbal prescription. In Eastern Medicine, the initial stage is the best moment to address these issues that may become problematic to treat later.
How much does it cost & Do you accept insurance?
We offer multiple treatment modalities and rates vary depending on which treatments are being administered. The most effective blend of therapies for your condition will be determined at your initial consultation- so costs will vary depending on the specifics of your case. At Four Gates Acupuncture we bill insurance. As a courtesy, we will verify your insurance benefits and discuss the specifics at your consultation.  If you would like to know your plan specifics prior to your consultation, you will need to call your insurance company to inquire of your benefits in advance. We are in network with Aetna, Cigna, United Healthcare, and Harvard Pilgrim.  We also bill Anthem Blue Cross as an out of network provider and, for the vast majority of plans, there is little-to-no difference between in-network and out-of-network benefit levels. Please note: insurance companies only cover pain-related conditions and do not cover preventative or wellness care. 
Anything I should do after an acupuncture treatment?
Occasionally you may feel sleepy following a treatment & if this is the case make sure to take it easy.  Stay hydrated and try not to do any heavy exercise in the few hours following treatment.
Do you have to be certified to practice acupuncture?
Absolutely! People are often surprised to find out just how extensive the training is that their acupuncturist has undergone.  A Licensed Acupuncturist (LAc) has obtained a graduate-level education from an ACAOM-accredited college and has passed rigorous national certification exams administered by the NCCAOM. Masters programs in Chinese Medicine consist of 3-4 years of intensive training in acupuncture, herbal medicine, Asian bodywork (e.g. acupressure, tui na, shiatsu), nutrition, and qi gong. This training amounts to over 3,500 credit hours of both academic and clinical training, including hundreds of hours of direct patient care and a minimum of 250 patient treatments before licensure.  Additionally, licensed acupuncturists are required to do regular continuing education to maintain national certification and state licensure.  Licensed Acupuncturists are trained to treat a broad range of health issues, including chronic disease, pain, internal medicine, rehabilitation, and preventative care.