Natural, Drug-free Solutions for Active Women and Men Living with Shoulder Pain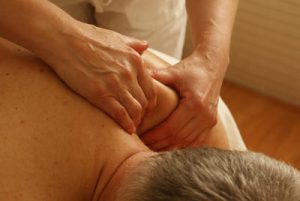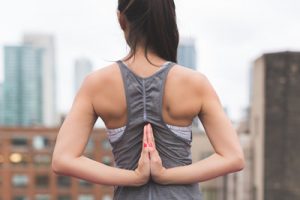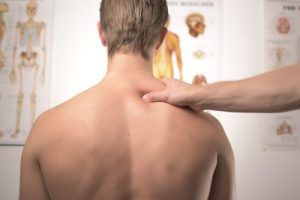 Our 100% natural therapies tap into your body's innate healing capacity to help you lessen, or even completely eliminate, your shoulder pain so you can live a more fulfilling, active, and pain-free life. All without more medication, painful injections, or risky surgeries.
Our unique blend of natural therapies works for all types of shoulder pain, including:
Rotator Cuff Injury
Shoulder Osteoarthritis
Tendonitis
Limited Range of Motion
Shoulder Joint Instability
Surgery Rehabilitation
Frozen Shoulder
Shoulder Impingement
​Why Our Natural Therapies For Shoulder Pain Work So Well
We tap into your body's innate healing mechanisms
Despite what you may have been led to believe, you don't just have to live with the pain or mask your symptoms with pain killers. Your body is endowed with sophisticated healing mechanisms. It just needs the right support. Your body makes its own anti-inflammatory substances and painkillers, and our therapies help it do just that.
We keep it straight-forward
Healing your shoulder pain does not have to be complicated. Simple, targeted lifestyle changes and exercises, along with our focused natural therapies, are a very clear and concise way to attack the problem head on.
We address the root cause
Our process includes finding and addressing the actual root CAUSE of your shoulder pain. This is why so many have found relief with our therapies, even though other therapies didn't work.
We use a multi-faceted approach your doctor doesn't know about
Your doctor may have told you that your only options are injections, surgery or to simply take painkillers for an extended period of time. Due to the risks associated with these interventions, from our perspective these therapies are often not necessary and should be reserved only as last-resort options. We find that the majority of shoulder pain cases respond favorably to a course of acupuncture combined with our other modalities such as targeted exercises, cupping, massage, and herbal treatment. Oftentimes, we find that people who don't respond well to conventional treatment respond very well to our natural approach. If you have already had surgery, we can help you heal faster and improve your pain-free range of motion.
Here's How We Help You Overcome Your Shoulder Pain
Core Factors Analysis – First we assess your situation to determine the root cause of your shoulder pain.

Precise Plan of Attack – Next, we come up with a clear, concise, and focused treatment plan to attack the root cause along with any other symptoms you might be experiencing (such as poor sleep,fatigue, neck pain and headaches). Your treatment plan will include one or more of the following therapies: acupuncture, cupping, gua sha, and tuina massage.

Acupuncture for Nerve Resetting  – We'll do weekly acupuncture sessions targeted towards relieving pain and strengthening your body's natural healing mechanisms to combat your shoulder pain and improve your range of motion.

Targeted Exercises and Stretches – We make sure you have a plan with the right exercises that support proper muscle balance and the healing of the muscles and tissues that have been compromised.

Ensure Stable, Lasting Results – Once we've achieved consistent pain relief, we'll gradually reduce the frequency of the treatments, to ensure that your results last.