​Alicia Rosselle, MAcOM, LAc
Licensed Acupuncturist & Board Certified Herbalist
​Alicia Rosselle, MAcOM, LAc, is a master acupuncturist and herbalist specializing in the treatment of chronic pain, neurological disorders, and women's health.
She graduated from the Oregon College of Oriental Medicine with a Masters of Acupuncture and Oriental Medicine, and later pursued additional post-graduate studies in women's health, musculoskeletal pain and injury recovery at Nanjing University of Traditional Chinese Medicine in Nanjing, China.
Alicia's mission and purpose is to bring hope and relief to those suffering with chronic pain, migraines, painful or irregular periods, and hormonal imbalances.
She understands that the body is innately intelligent and is already equipped with its own healing ability. Her goal is to help every single person she works with to reconnect with that inner healing intelligence to not only live a life with less (or no) pain, but a life full of meaning and joy.
She believes true health care is about human connection, empowerment through education, and honoring the unique perspectives and health goals of each person. She provides care in a relaxed environment that promotes healing through support, compassion, humor and empowerment.
Originally from New York, Alicia grew up in a family of highly-educated creatives and problem solvers – engineers, artists, and teachers. Her mother was a community health educator and her father was an engineer programming aerospace radars. From her earliest days, Alicia was steeped in an environment where the pursual of one's curiosity in any subject was celebrated and encouraged, as well as, the idea that every problem had a solution.  From that strong "can-do" foundation, Alicia excelled in math, science, and art, with a particular love of nature and the outdoors.
Upon graduating high school, Alicia decided to pursue a bachelor's degree in sculpture. She wanted to dive deeper into exploring the sensation of "flow" that she experienced while in the act of creating; the tapping into of Source where all acts of creativity and inspiration originate.  It was through this experience in the intensive study of nature, form, and art that she came to understand how form follows function and how there is intrinsic design intelligence behind everything in the natural world. At the time, Alicia did not yet realize that it would be this fascination with beauty, structure and the innate intelligence of nature that would in-part be the drive behind her pursuit of knowledge in natural medicine.
After completing undergrad, Alicia packed up everything to embark on her "west coast adventure" and moved to Portland, Oregon. It was in Oregon that Alicia had her first exposure to natural medicine. Being from a small town in Upstate New York, she had never even heard of acupuncture, chiropractic or naturopathic medicine. Having suffered debilitating migraines beginning around age five and continuing on through adulthood, she was amazed to find solutions that didn't involve pain medications.
Living in Oregon, Alicia became an avid hiker and was out hiking or backpacking most weekends. On a particular weekend, she was out on a two day backpacking trip climbing an arduous 4,900 foot peak. After the first day of hiking, she awoke with her low back in complete spasm. Not only could she not finish the hike, the trek back down the mountain that day was almost unbearable. During that time she was managing a chiropractic office and was treated by her chiropractor. While she was able to get relief temporarily, her back continued to spasm with intense pain.  She felt terrified because she didn't know what else to do; she had never experienced anything like it before. She was also becoming exhausted because the pain was so intense and simply walking on an incline was challenging. At the time a friend recommended she go see his acupuncturist. Her initial reaction was one of hesitation. Growing up, she was a frequent fainter and the thought of needles made her queasy. But she was past the point of caring about that, she needed a solution. So she went. Her first acupuncture experience was life-changing. She literally was able to hop off the table pain-free after her first session.
She was blown away.  She had no idea that kind of immediate shift was even possible. She felt like she had just experienced real-life magic. This experience really impacted her and changed the way she thought about the world. Coming from a environment where all she knew was that when something hurts –  take a pill; this experience opened her up and made her realize that the body was able to respond to things far beyond her understanding.  It was then she knew she needed to learn about this medicine for herself, and the rest – as they say – was history.
Alicia is an avid animal lover and can often be found hiking with her yellow lab, Moxie, exploring the nooks and crannies of New England. She continues to pursue her artistic endeavors by welding steel sculptures, making jewelry and working on (way too many) do-it-yourself home improvement projects. She is a total nerd at heart and is always reading, researching and exploring new ideas in natural living, cooking, gardening and creative home design.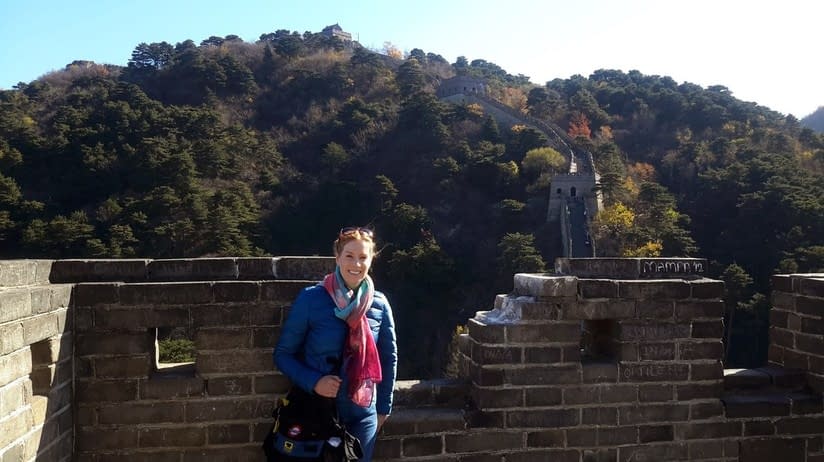 I believe there is a great need in today's health care system for this 3,000+ year old medicine and I enjoy demystifying this therapy, which is not yet well-understood in the US . While it may seem like magic sometimes, you don't have to 'believe in' acupuncture for it to work. Chinese medicine is a time-tested therapy that makes physical, biochemical changes in the body to treat physical problems. By activating the nervous, endocrine, circulatory, and immune systems, acupuncture and herbal medicine can give your body the input it needs to return to balance, or homeostasis. I see many patients who are frustrated by their through-the-roof stress levels, chronic pain, depression, and lack of vitality. They are disheartened by the lack of non-invasive, non-chemical medical interventions being provided to them. In many of these cases, acupuncture and herbal therapy yield superior results by working along WITH the body – tapping into its innate healing mechanisms, facilitating health – in a natural, gentle way. My ultimate goal, and indeed the goal of Chinese Medicine overall; is to treat the root of the problem, not to simply mask a symptom. Simply put: Chinese medicine seeks to give the body the input, or message, it needs to function optimally and return to a healthy balance.