Helping Maine women overcome reproductive health issues.
Painful periods, irregular cycles, hotflashes and fatigue may be common, but they don't have to be your norm. You don't have to just live with it. Acupuncture and herbal medicine are an effective and gentle way to restore balance so you can live a more fulfilling, vibrant life.  All without more medication, or over-riding your body's natural hormonal balance.*
Our powerful blend of natural therapies works for various types of reproductive issues including:
PMS / Premenstrual Syndrome
In the days leading up to your period, if you experience breast tenderness, irritability, fatigue, bloating, mood swings, and constipation; then you are suffering from Premenstrual Syndrome (PMS) or Premenstrual Dysphoric Disorder (PMDD). An effective way to alleviate PMS symptoms is through acupuncture. Our Portland clients have have found relief with a combination of acupuncture and herbs that regulate PMS and PMDD symptoms for current and future menstrual cycles.
Acupuncture and herbal medicine treatments for PMS and PMDD have been shown to reduce the severity of symptoms by 50% or better compared to periods before treatment. You also don't have to worry about any serious adverse effects. Acupuncture and the herbs are proven to be safe; a bonus is that you shouldn't have to take painkillers during your period with this course of treatment.
Endometriosis
Endometriosis is a painful reproductive organ condition that can be associated with infertility in women. This condition is characterized by:
Uterine tissue growing outside of the uterus, onto other structures in the pelvis such as the ovaries, Fallopian tubes, even the bladder and intestines
This tissue can cause inflammation, pain, and scar tissue
Ovaries can become blocked cysts and prevent ovulation; significantly lowering the chances of becoming pregnant
Our acupuncturists can help Maine women to manage the symptoms that come along with endometriosis including severe abdominal cramping, lower back pain, fatigue, nausea and headaches. Acupuncture can significantly reduce the amount of pain you experience due to endometriosis by stimulating the release of neurotransmitters that reduce pain. Traditional herbal medicines have also been shown to be effective in managing pain caused by this condition as well. Fertility acupuncture treatment can also increase the chances of becoming pregnant even with this diagnosis. It's critical that acupuncture be combined with herbs and nutritional suggestions to achieve the best results when treating endometriosis.
PCOS / Polycystic Ovarian Syndrome
Polycystic ovary syndrome (PCOS) is a health problem that affects 1 in 10 women of childbearing age in the US. PCOS is an endocrine system disorder that is characterized by the following symptoms:
Increased androgen levels
Irregular ovulation
Infrequent/irregular menstruation
Multiple cysts on the ovaries
Weight gain
Hair growth
Acupuncture has helped many Portland women cope with this disorder, and you can overcome it too. In severe cases, this disorder can impact a woman's fertility. Acupuncture can improve menstrual frequency, stimulate ovulation, decrease circulating androgens in the body, and normalize estrogen activity in women with PCOS. Contact us to set up a consultation and together we will create a treatment plan.
Menopause
As women near the end of their reproductive years and undergo menopause, most will experience some less-than-fun symptoms during this time, including:
Anxiety
Hot flashes
Night sweats
Difficulty concentrating and "brain fog"
Sleep problems
Irritability and restlessness
If you are a woman in her late 40's to early 50's and experiencing any of these symptoms, you should know that acupuncture can help Portland women through this transition. In a small study twenty-seven women experiencing hot flashes received acupuncture twice a week for ten weeks. The results showed lower amounts of hot flashes, as well as decreased irritability and mood swings. The study revealed that acupuncture caused estrogen levels in the blood to rise, while lowering Luteinizing Hormone (LH) levels. Acupuncture can be a great alternative for Maine women who are unable or unwilling to use hormone replacement therapy (HRT).
Read more about this study from the BMJ-British Medical Journal. (2011, March 8). Acupuncture curbs severity of menopausal hot flushes, study suggests. ScienceDaily. Retrieved April 13, 2014.
Painful Periods / Dysmenorrhea
Dysmenorrhea is the medical term for experiencing a very painful period. This is usually caused by excessive contractions of the uterus which result in uncomfortable cramping. The pain is located mainly in the pelvic and lower abdominal area and lower back. It can also cause nausea, headaches, and dizziness.
Some women may experience pain with such severity that it interferes with their life for multiple days during their period. If you have to miss time at work or school because of the pain that your period causes, it's time to take control and manage your symptoms. Acupuncture has been found to be very effective in combating painful periods without side effects.
Irregular periods / Lack of Period / Amenorrhea
Do you know what a healthy menstrual cycle looks like? A healthy cycle occurs about every 28 days, consists of 3-5 days of bleeding, has average blood loss of about 35 mL with little to no clotting, cramping or pain. 
Women who have missed three or more periods in a row, or teenage girls who have not begun menstruating by age fifteen, are considered to have amenorrhea. For a menstrual cycle to occur, various hormones must be released at the right time and in the right amounts. Hormones such as: Follicle-Stimulating Hormone (FSH), Luteinizing Hormone (LH), estrogen and progesterone drive the menstrual cycle. When FSH and LH are released, this will cause the ovaries to produce the hormones estrogen and progesterone. As estrogen and progesterone levels cycle, this causes changes in the thickness of the uterine lining. 
There are many causes of an irregular cycles or amenorrhea; there can be issues with the endocrine system, or with the vaginal tract. If you are certain that pregnancy isn't the cause of your amenorrhea, you should seek medical attention and consider a appointment with us for acupuncture in our Portland, Maine office.
Fibroids / Ovarian Cysts
Fibroids and ovarian cysts are fairly common. About 70 to 80% of women will develop fibroids in their lifetime. Fibroids and cysts are almost always benign. Fibroids are tumors that form on the inside of the uterus, whereas ovarian cysts are are fluid-filled sacs that form inside or on the surface of ovaries. Symptoms of having fibroids and ovarian cysts include:
Heavy menstrual bleeding
Severe cramps
Bloating in the lower abdomen
Pain during intercourse
Lower back pain
Frequent urination
Although fibroids and ovarian cysts generally do not cause major health issues; they can become a problem when a woman tries to conceive a baby. These conditions can cause issues in producing a viable egg or with implantation of the embryo in the uterus. Acupuncture can help to manage the levels of estrogen and progesterone. When estrogen levels are high, the fibroids and ovarian cysts tend to increase in size. When the fibroids and cysts are at their largest this can cause pain, discomfort or prevent implantation of an embryo. A combination of herbal remedies and acupuncture can help or Maine women manage and decrease the size of fibroids and ovarian cysts.
Come meet
us
i
n
person and learn more. 
Or, just call 207-615-2003 and we'll be happy to answer your questions.
* Individual results vary. No guarantee of specific results is warranted or implied and your results will depend on many factors (full disclaimer).
Why our natural treatment for women's health work so well:
We

use a different approach to support your reproductive system
You may have tried various medications that either didn't help or you couldn't tolerate the side effects. You may have been told you that you have to live with your pain or that "this is as good as it gets". That doesn't mean there's no treatment, it just means you may have run out of conventional treatments to try. Often times we find that people who don't respond well to conventional treatment respond very well to our natural approach.
We keep it simple
Healing your body does not have to be difficult. Simple, individualized lifestyle and diet changes, along with our targeted natural therapies, are a very clear and concise way to gently get you back on track and feeling like yourself again.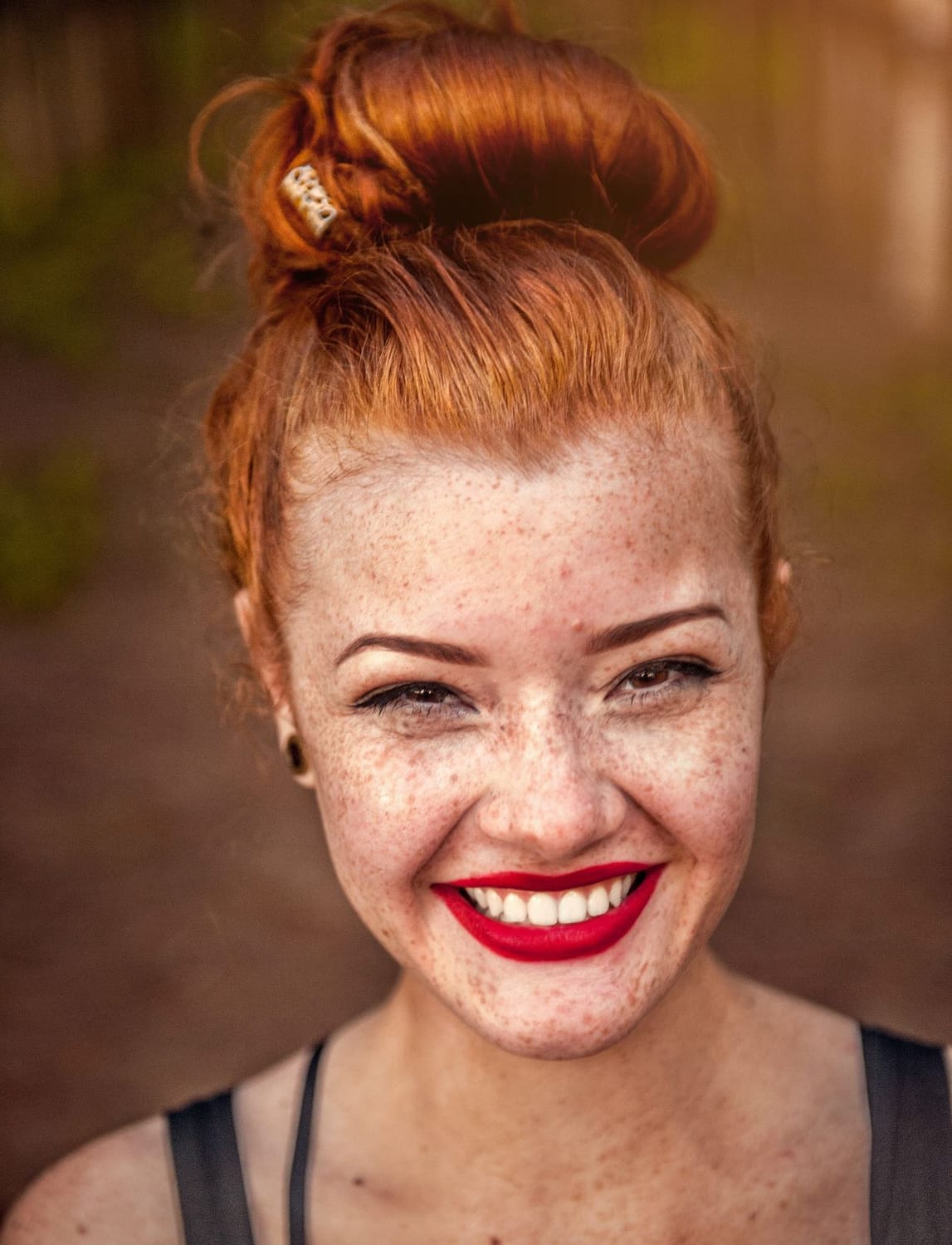 We address the root cause 
Our process includes pinpointing the actual root CAUSE of your reproductive problem. This is why so many have found relief with our therapies, even when other therapies didn't work. Even those with a long history have experienced significant relief.
We awaken your body's natural healing system
Despite what you may have been led to believe, your body is not "broken" and it IS possible to break the cycle of pain, discomfort and stress. Your body is powerful and it knows how to heal itself. It just needs the right input and support. Your body makes its own anti-inflammatory substances and painkillers – and our therapies help it do just that. YOU are your own best healer.
FOUR GATES ACUPUNCTURE
How It Works
Book Your Consult
At this evaluation, the acupuncturist will analyze your presentation and give you an estimate of the number of treatments likely needed based on clinically evidence based data. The number of procedures you will need will vary based on your specific condition, the amount of time you've had it, etc.
Active Treatment
Acupuncture treatment is repeated 1-3 times a week until maximum improvement is seen. Then a maintenance regimen is often prescribed to prevent recurrence. Maintenance may be as liitle as 1-2 times per month.
See Results
Acupuncture can and often results in a complete absence of symptoms, even in severe pain conditions that have been present for years. You will likely also notice increased energy, better mood, restful sleep and more mental focus. Our patients regularly remark on how our knowledge, skills and therapies helped change their lives.  Will you be next?
Specialized Care Means You Get Exceptional Results
Core Factors Assessment –

First we assess your situation to determine the root cause of your reproductive concerns. For most women there are multiple factors that contribute to their health concern (hormonal imbalances, food and environmental sensitivities, a disrupted sleep cycle and an overactive fight-or-flight response to normal stressors). We will determine which factors need to be addressed in your unique case.

Focused Action Plan –

Next, we come up with a clear, concise, and focused treatment plan to attack the root cause along with any other symptoms you might be experiencing (such as body pain, feelings of stress and anxiety, poor sleep, fatigue, and problems with mental focus). Your treatment plan will include one or more of the following therapies: acupuncture, targeted nutritional supplements and herbs, ATP Bio-Resonance and relaxation exercises.

Acupuncture for Pain Relief –

We'll do weekly acupuncture sessions targeted towards relieving pain and strengthening your body's natural healing mechanisms to alleviate your migraine and de-stress your body.

Targeted Nutritional and Herbal Support –

Custom herbal formulas to enhance each phase of the menstrual cycle. 

We make sure you have a nutritional plan and the right herbal therapy that supports the healing of the cells and tissues that have been depleted or damaged and are causing your.
Ensure Stable, Lasting Results –

Once we've achieved consistent pain-free cycles, we'll gradually reduce the frequency of the treatments, to ensure that your results last.
Common Questions About Our Treatment Program for Women's Health
How do I know this will work?
One of the main reasons women seek out acupuncture is because a friend or family member has told them how much acupuncture helped regulate their cycle, quell menopausal symptoms or halt their PMS symptoms. The success stories abound. Not only do various research studies show that these symptoms can be improved or even permanently alleviated by using acupuncture and herbal therapy, we have experience and has seen this firsthand.
I am already taking medication, will anything you do conflict with my current treatment?
Absolutely not, we evaluate all medications you are taking and ensure that we do not prescribe any herbal therapy with any known cross-reactions interactions.
Will you tell me I have to take 25 vitamin pills a day?
We always make sure our treatment plans are concise and focused on your problem. No "shotgun" approach here.
Will I have to spend a lot of time coming in for treatments?
Most of our patients are able to get great results with once-weekly visits. We can discuss this in more detail at your consultation.
Will I have to keep doing treatment with you forever?
Many patients experience a complete resolution of painful periods and see a more regulated cycle in 3-4 months. After that, many choose to come in for regular maintenance visits. But, our goal is to get you to where you no longer need treatment and will be so happy with your results you'll send us all your friends and family
How long does it take to see results?
People often feel a shift after the very first treatment. Acupuncture is a very powerful way to stimulate endorphin release, which is the most powerful relaxing substance the body makes.
Does it hurt?
The needles are extremely thin, about the width of a cat whisker, and they cause little to no pain because they are so tiny and do not cut the skin.
Our Mission is Simple: To Lead you to a place where you feel at peace in your body.
Ready to live pain free?
Schedule a consultation to see if you are a good candidate for acupuncture. At this 15 minute consultation you will meet with one of our acupuncturists to go over your health goals and ensure we are a good fit to work together.
After your consultation you will have the opportunity to schedule your intake appointment. At the intake appointment your clinician will review your health history in detail, develop your customized treatment plan and administer your first acupuncture treatment.
Acupuncture works! I've experienced painful and heavy periods for years. After a few months of regular acupuncture treatments along with taking the herbs recommended by Alicia, I'm happy to say that my periods are now very manageable. Alicia is very knowledgeable and passionate about her craft. She also has an amazing bedside manner, which makes me feel comfortable placing myself in her care. If you are considering acupuncture treatment, go see Alicia!